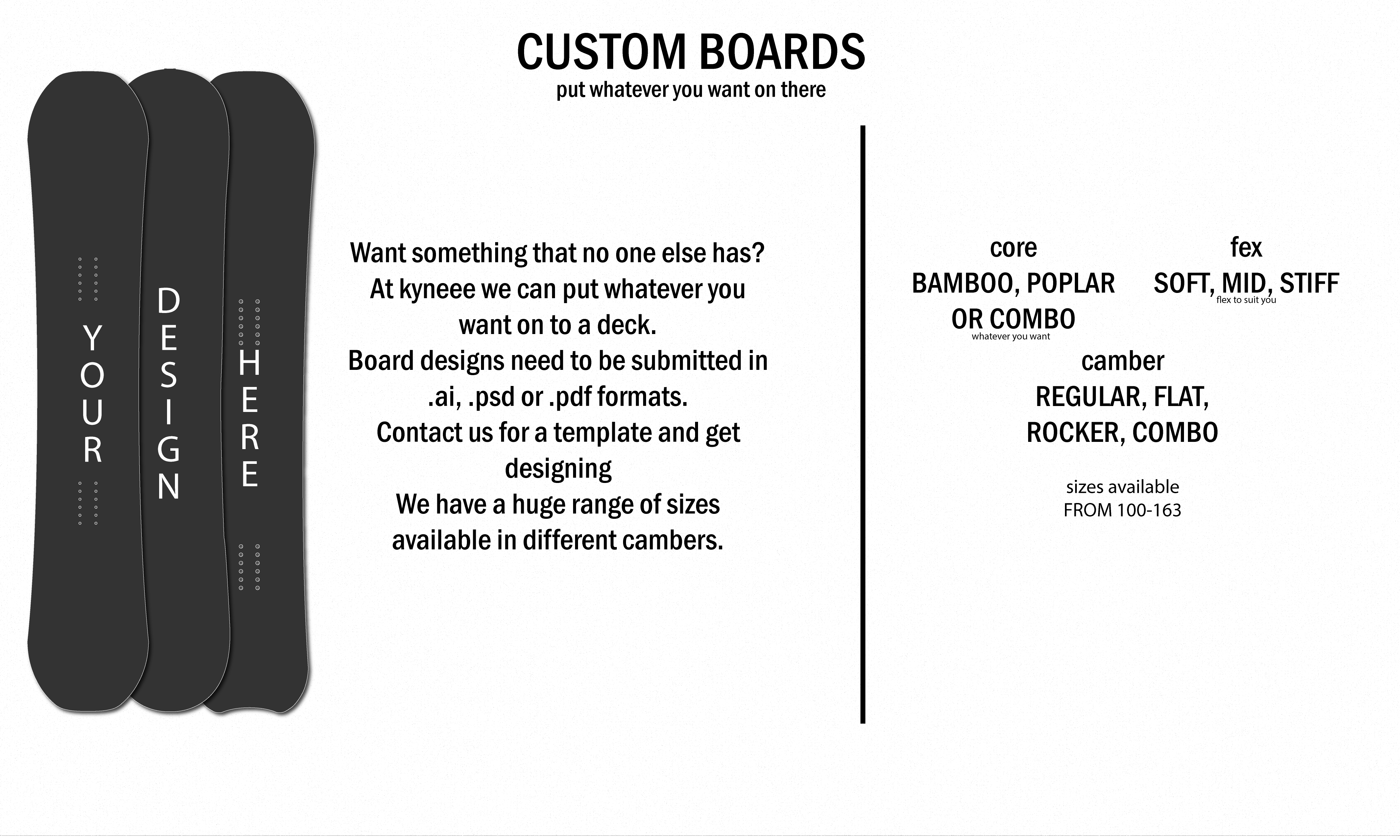 We're looking to set up a data base of designers who will be willing to help out people get their customs made.
We get a HEAPS of people come to us who have an idea for a custom board, and want to get it made but, the have no way to execute it. We don't have the time or the skills to help all of them out, so we're looking for up and coming designers who might be willing to help out. And but help out we don't mean do it for free, you will get paid for it.
If you want to be in here's what we need from you.
Name:
Email:
link to portfolio: (website, facebook, deviant art, whatever)
Send us your info or if you want to find out more about the payment side of things drop us a line at kynan@kyneee.com