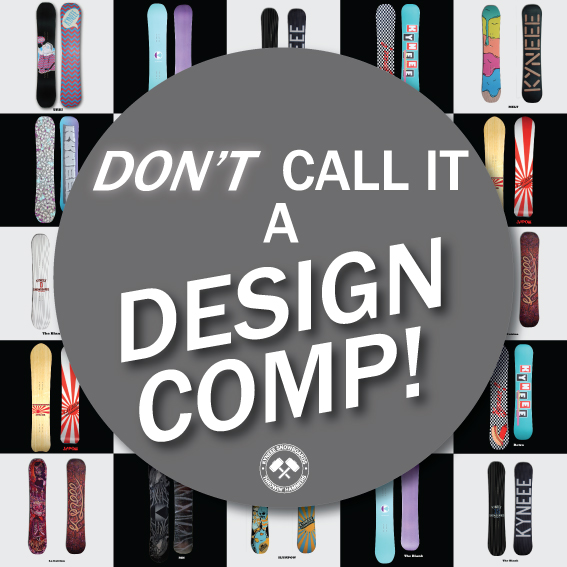 We made the bold move to make all designs submitted available for sale from day one of the competition. That means you don't have to wait to find out who the winner is if you see something you like and want to buy it.
How does it work?
Boards are priced at $600 ($100 direct to the designer $500 for the custom). These are completely custom so you get to chose the length, camber and flex. We can even make the design as a fishtail if you're looking for a pow board.
Customs take approximately 4 weeks to be done from the date of order.
So if you're keen on ordering a custom drop us an email at kynan@kyneee.com or send us a message on facebook.