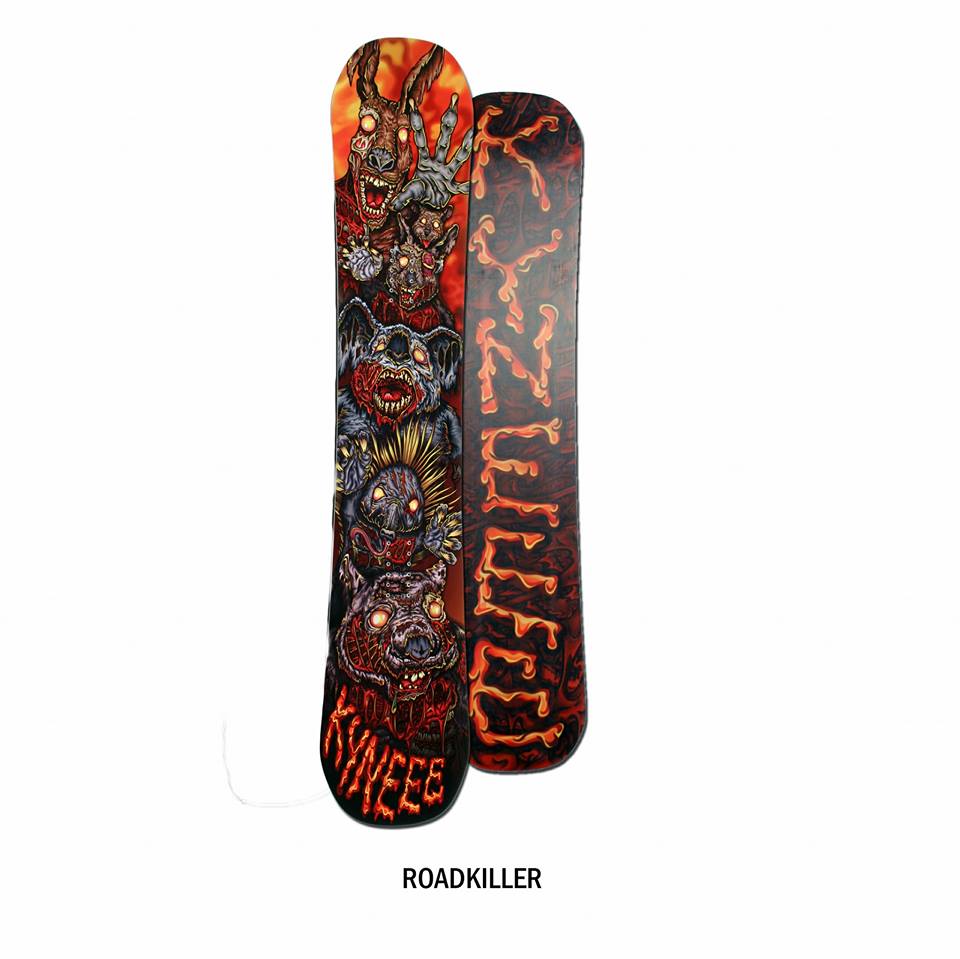 The idea behind the Roadkiller came to be on a lonely drive between Sydney and Perisher late in the season.
There was heaps of dead animals lining the sides of the roads and it bummed us out. Kangroo's and wombats are unpredictable but you've got to wonder how many of their deaths could be prevented by people just driving better or being more alert. The board is meant to represent the deaths of these animals weighing on our conscience.
Where are we going with this?
We've got one Roadkiller left in 151 and we want to put it up for auction and donate the full proceeds to an organisation that helps injured wildlife around the mountains.
The auction will be up on ebay a little later today starting at $1 and 100% of the sale price is going to LAOKO.