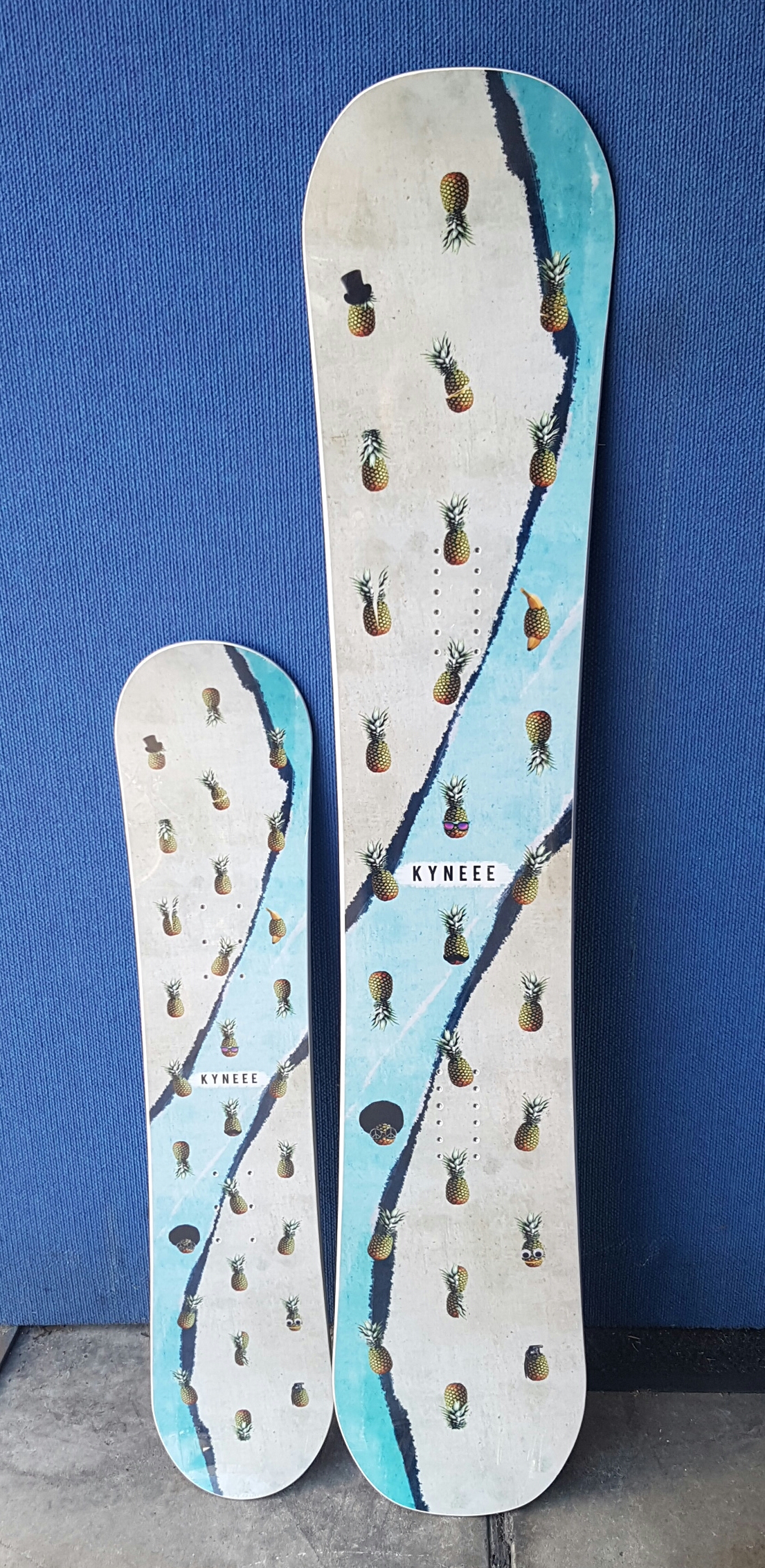 As well as doing custom boards for adults we can also do Custom boards for kids and Youth. So we can put whatever you want on a board for you little shredders and groms out there. All our customs kids come in a regular camber and with amid flex in sizes 100, 110, 120, 125, 130 and 140.
Customs for kids and youth start are around $200-300 depending on the size.
For more info or to order drop an email to kynan@kyneee.com, or hit us up on facebook or instagram.