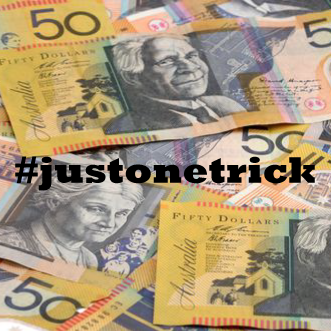 Kyneee is all about giving back to snowboarders and exposing new talent. When thinking about all of the untapped talent out there, we got super amped and tried to figure out a way to bring that skill to the surface. Social media is an awesome tool for unearthing talented riders, so why not use it to give back to you guys?
Introducing 'Kyneee Snowboards #justonetrick', a contest open to all riders at all resorts in Australia and New Zealand throughout the 2015 season. The competition will run from opening weekend until the end of August, when a list of finalists will be announced. The ultimate winner will be chosen from a panel of expert judges, as well as feedback from you guys.
What's the Prize? $500 cold, hard cash.
All you have to do is throw down your best trick on camera, upload it to Instagram using the hashtag #justonetrick, and tag @KyneeSnowboards. To be in the running, your trick has to have been shot this season (2015) at an Australian or New Zealand resort or facility (if you can put something rad down at ppp we'll count it).
You can enter more than one trick, however only 1 trick from each rider will make the finals. Remember to be creative… we're not looking for a whole bunch of quad corks or hi-def. video parts, we're not impressed with that shit. The coolest, most creative and inventive trick will win. (… and remember, only dickheads do shit illegally) So get creative, get inventive, get posting.